Automotive Climate Control Experts Serving Lake Elsinore, CA Since 1999
If you car's air conditioning system is failing you, Advanced Auto Care is here to help. We specialize in all technical aspects of automotive repair and can determine why your AC system is no longer providing the comfort you've come to rely on. Whether your automotive air conditioner doesn't turn on or has stopped delivering cold air, you can bring your car in for a thorough AC system performance inspection. It could be a mechanical problem, such as a worn compressor or a Freon leak, or electrical, such as bad software or a bad relay that is preventing power from getting to the compressor. During our inspection, one of our car climate control experts will troubleshoot your system using the latest diagnostic equipment and up-to-date software to accurately diagnose the cause of the malfunction.
Expert Car Air Conditioning & Heating Repairs in Lake Elsinore, CA at Affordable Prices
At Advanced Auto Care, we pride ourselves on our honesty, integrity, and professionalism. That's why we take the time to perform a comprehensive inspection before recommending any specific repairs. With an accurate diagnosis, you can rest assured that our repairs will resolve the problems with your car's AC system. Our air conditioning and heating system service can include the repair or replacement of all of the following components:
Compressors
Condensers
Receivers
Dryers
Accumulators
Evaporate core
Expansion valve
Line set assembly
Electric fans
Fan clutches
Compressor drive belt
Hoses and belts
Head gaskets
Radiators
Water pumps
And more
Before we begin any work, we'll explain the situation to you and provide an upfront, detailed quote. All AC repairs are performed by ASE-certified technicians who follow the industry's leading repair techniques, work with the latest repair tools and equipment, and use factory-authorized parts whenever possible. We are so confident in our AC repair services that we back them with a 3-year/36,000-mile warranty.
Bring Your Car to Advanced Auto Care for Exceptional Auto Repair Service in Lake Elsinore
Call or stop by today to learn more. We can resolve both heating and air conditioning problems for vehicles of all makes and models. Walk-ins are welcome, but we encourage our customers to schedule an appointment for fastest service. Performance inspection fees can be applied toward the cost of repairs, and repairs are competitively priced, sometimes as much as 20% less than dealership pricing. We offer free shuttle service within a 7-mile radius and provide special financing OAC with 0% interest for six months through Synchrony Bank.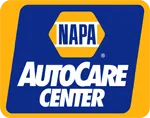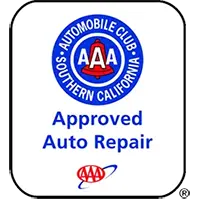 Reviews
Steve and his team are some of the friendliest and most professional auto repair specialists in all of the Temecula valley! I would definitely recommend!
---
I needed a smog check and found Advance Auto Care on the web. I looked up the web site and info to contact them. I called and was greeted by Steve on the phone. I asked if I need an appointment for a smog check had he said not at the moment we are open. I rushed down and had the smog check done. I was notified (my gas cap failed). I thought it's about time I had the same cap for 12 years.. LOL! They had a cap in stock and finished the smog check while I waited. (20 min. in all). This is my first time to Advanced Auto Care and being an ASE Certified Technician myself That is some record breaking work in my book . . .