Lake Elsinore's Trusted Auto Repair Shop for All Engine-Related Repairs
Timing belts and chains contribute greatly to the operation of car engines. They are responsible for synchronizing the rotation of the crankshaft and camshaft with the cylinder's intake and exhaust strokes so that the valves in the engine open and close at the right intervals. The vast majority of cars made after 1990 have a timing chain, while most cars made before 1990 have timing belts. Because they play such a critical role, they need to be maintained properly and serviced promptly if you suspect a problem. A delayed response often leads to greater engine damage and more expensive repairs.
Timing Belt and Timing Chain Repair & Replacement Services
For vehicles with timing belts, the most obvious signs of trouble are squealing noises when you start your car, loss of fluid (either through steam rising from your engine or from a leak beneath your car), or noticeable wear and tear (worn belts often have cracks, turn brittle, or split). To keep your timing belt in good condition, most manufacturers recommend that they be changed every 5 years or 5,000 miles. On the other hand, timing chains can last the life of the engine as long as they are properly maintained with regular oil changes (which is why timing chains were originally used when cars were first being built). However, from time to time, a timing chain can become loose, slip, or snap. If the timing chain completely snaps, it could potentially cause damage to the adjacent engine components, such as valves, the cylinder head, cylinder wall, piston, and/or camshaft.
Call Advanced Auto Care Today to Schedule a Timing Belt or Timing Chain Inspection in Lake Elsinore, California
To have your vehicle's timing chain or belt thoroughly inspected, repaired and/or replaced, bring it to Advanced Auto Care in Lake Elsinore, California. We have a team of highly skilled ASE-certified technicians, two of whom are Master ASE technicians with more than 25 years of experience each. We are familiar with working on all major car makes and models and can handle all types of mechanical and electrical auto repairs. To accurately pinpoint what's causing your vehicle's issues, we use state-of-the-art diagnostics, the latest software, and the industry's best practices for troubleshooting and service. If repairs are needed, we always use OEM parts and stand behind our workmanship with a 3-year/36,000-mile "peace of mind" warranty. In addition to providing expert, guaranteed auto repair services, we also keep our prices highly competitive. We welcome walk-ins, but appointments are always encouraged to ensure prompt service. For your added convenience, we offer a free shuttle service within 7 miles of our shop.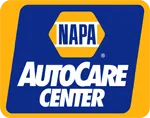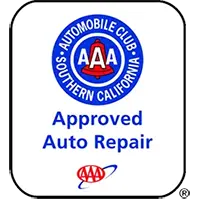 Reviews
Advanced Auto Care is the best! I have always found Steve (the owner) and Ryan (the office manager) to be professional and honest. Let's be real, having car . . .